Permanent makeup is the next best thing to a full makeup routine. Save time by waking up with your brows and eyeliner already done for the day! Imagine Sweat proof & waterproof makeup.
Whether your looking to make a subtle statement with a Lash Enhancement or you want a bolder look with an upper or lower liner, It will enhance the shape of your eyes. Permanent Eyeliner can last between 3-5 years before requiring a touch-up/color boost. There is minimal downtime after the procedure. Swelling & possible bruising is to be expected up to the first 2 days. Makeup, contact lenses & sweating will need to be avoided during the 7-day healing process. The pigment will naturally fade, so touch-ups for the lifespan of permanent makeup, is recommended. Not everyone is a candidate for Permanent makeup and a consultation is required.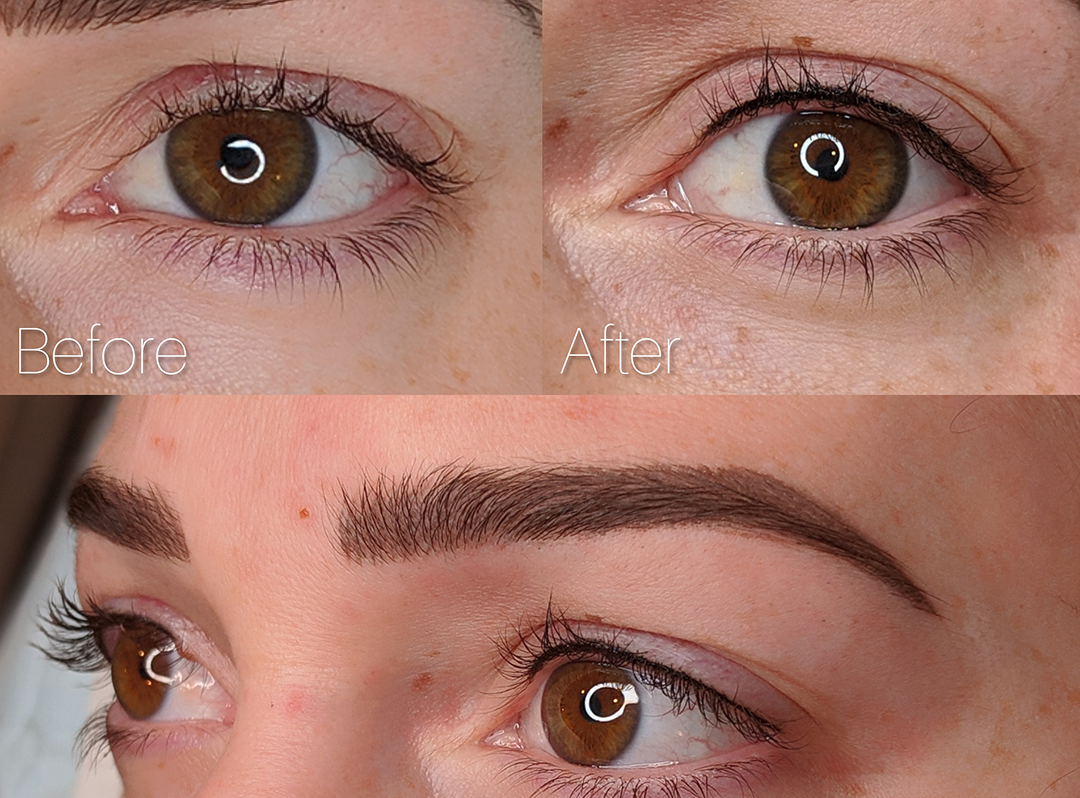 A $100 deposit is required to book any permanent makeup appointment and will be applied to the cost of the procedure. All deposits are non-refundable if less than 48 hours notice of cancellation or rescheduling is not given. One Touch up is included in the price and is a requirement due to different types of skin retention. Gift certificates are available for purchase.
READY TO CUT TIME OUT OF YOUR MORNING ROUTINE?
516.563.0798